Happy Sunday Blogger Friends!! The Gay Ghetto drama is continuing, but without any real important revelations to be commented on here. There is still something fishy going on, and I will probably have to move soon, but I am playing it by ear, and checking out the apartment rentals section of the paper. The real hard part about all of this is losing my Internet!! The earliest I can get someone out to connect new service is a week and a half away. I am not sure how I will be blogging during this time, and I appologize in advance to any disruption to you all, and am asking that you please keep checking in to see what is going on.

Yesterday was the 6th month anniversary of the Gay Guru and I was blogless to write about it, lets just say I am very humbled and thankful for all of you my readers and blogger friends who have helped this blog and the accompanying website grow and find some direction, and ready to grow stronger and better in the coming months. One of fun things I was able to do offline yesterday since the internet is down, is to arrange a lot of my files and delete unnecessary things off my hard drive. While organizing the files, I put all of the daily eye candy into a single file, and BOY is that a file to behold. Two things came to mind immediately; there are A LOT of hot men and boys whose hotness appear on the Internet, and also that it is amazing with no single simple file system before doing this yesterday, that I only used the same photo's on just 2 occasions. That left me with 316 unique pictures of hot eye candy that I am figuring out a way to make into some galleries for you all.

In some political news, Hillary Clinton came to town yesterday to stump for Ohio Senator Candidate Sherrod Brown. The rally was held not too far from the Guru's residence here in exile and had a decent turn-out. Love her or hate her, Hillary is almost a match in public speaking as her husband, Bill, and is also equally smart. She made a great speech, never bad mouthing Brown's Republican opponent once, but hitting home all the things wrong with the current administration both here in Ohio and Washington DC. And speaking as I did earlier of eye candy, a little turned up for this rally as well. Luke Perry, of "Beverly Hills 90210" fame, and Adam Brody of the current tv show "The O.C." Perry, a native of Mansfield, Ohio, was stumping for Brown as a family friend. It seems that Sherrod Brown's father, was the doctor who deliverd Luke Perry and was his pediatrician for 12 years. Brody claimed he wasn't for one party over the other, just that the current administrations boondoggling of Iraq and other issues, made him feel no choice but to go with the Democrats and some new perspectives.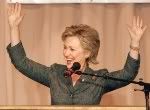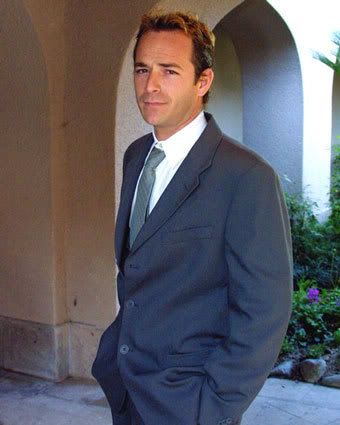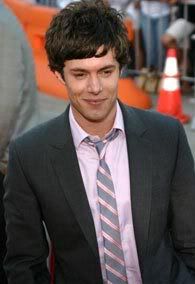 I will be blogging as often as I can this week blogger friends, please check back each day, and all should be corrected within a week or week and a half. Thanx again for your loyal support and friendship. Daily eye candy today is from blogger friend Marco, over at
One Third Basketi
. Enjoy your week, next Sunday I will return to my regular Sunday column, "On My Last Gay Nerve", but since everyday since the whole apartment mess has gotten on my nerve's, I will spare you until next week, LOL....GG